HEROZ Kishin solves
difficult issues in the real world.
SOLUTION
Unlock the value that data possess
and support your business expansion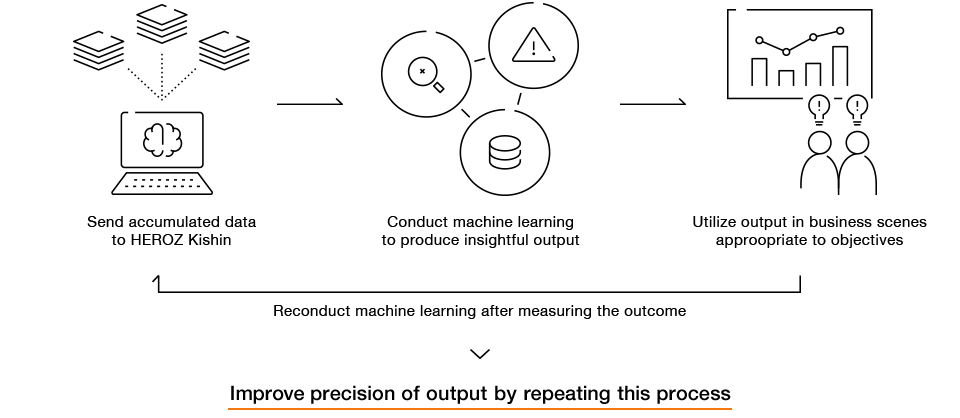 ENGINES
Engines developed by our AI help improving
service quality, prediction, maintenance etc.

Mind game engine
Applicable to various mind games such as Shogi, Go, Mahjong, Poker face, Chess and Backgammon.

Prediction engine
Makes prediction of credit scorings, capital markets and user purchases from accumulated data.

Classification engine
Suitable for fraud detection or sorting of unnecessary data by understanding characteristics of various data and classifying them into appropriate categories.

Anomaly detection engine
Alerts when exceeding a certain value based on identified abnormal range calculated by sensor and numerical data.

Route optimization engine
Finds optimal route to the goal under several limiting conditions.
Placement optimization engine
Models optimal placement under several limiting conditions.

Text generator engine
Corresponds to individual requests such as FAQ, customer support and NPC (Non-player character) by understanding natural language.

Optimal solution search engine
Searches and forecasts optimum users and contents, identifying interests and tastes of users based on their previous actions.

Game processing engine
Corresponds to various requests from rule generation, NPC creation, automatic testing to operation support.

Image recognition engine
Recognizes faces, features of objects, ages and so on from pixel data of graphics.
PRODUCTS
Automatic monitoring / anomaly detection
HEROZ Kishin Monitor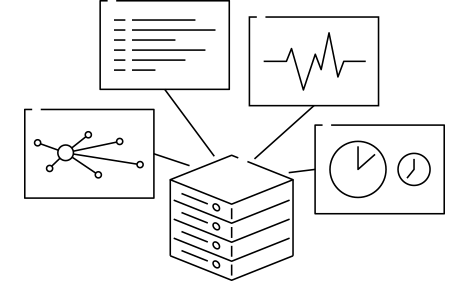 Obtains historical data of various elements such as URLs, days, time slots and IP access by analyzing previous access log. It will alert when the value goes far beyond the norm, always analyzing and complementing data from the most updated access log.


Automatic test case generation / automatization of test
HEROZ Kishin Testing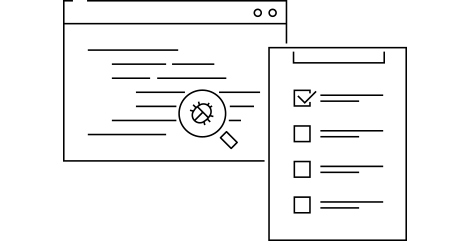 Allows debug such as automatic test case generation, automatic test execution and problem finding. For example, AI would analyze, extract features and associate items of a newly established website, then debug by testing various combinations including normal input.



CUSTOMERS
Selected companies
our AI technology is provided to
Nomura Securities Co.,Ltd.
Honda Motor Co., Ltd.
Takenaka Corporation
The Pokémon Company
BANDAI NAMCO Entertainment Inc.
Hearts United Group Co., Ltd.
*Excerpt in random order